Wisconsin NORML executive director Alan Robinson has been stripped of NORML's Outstanding Cannabis Advocate Award after the national organization received a sexual-harassment complaint about him. An internal investigation is ongoing.
At last week's virtual conference on October 22, things were going well until it was time to announce NORML's Activist Awards. Four awards were given, but the prestigious Outstanding Cannabis Advocate Award, usually reserved for a chapter leader, was omitted.
However, a Wisconsin NORML member tells CelebStoner that Robinson "has a very checkered past, has several OUIs, fleeing an officer, disorderly conduct, lawsuits, etc. He's appeared to be drunk on livestreams. The latest accusations are sexual assault from an other chapter board member."
Wisconsin NORML currently operates without a board, so Robinson remains executive director, despite the complaint. "They all left in disgust before the latest round of complaints," the source says. "NORML was aware he was operating without a board."
Robinson, who grow up in Madison, has had several OWIs, according to a 2019 article in Isthmus:
"Robinson's last OWI landed him in the Dane County Jail for six months, followed by six months of treatment. He knew he couldn't start drinking again, so he started using marijuana more frequently. 'I've struggled with depression for as long as I can remember,' he says. 'I needed something. It wasn't pills. It certainly wasn't alcohol. Cannabis makes me feel okay.'"
NORML executive director Erik Alteri tells CelebStoner:
"NORML chapters are independent non-profits with their own governing board of directors who are authorized to operate under the NORML name given they follow a specific set of rules, guidelines and regulations. That includes abiding by NORML's Ethics Agreement and Code of Conduct. The national office takes any complaint or allegation against a chapter or affiliate with the utmost seriousness and has a detailed process in place for receiving, evaluating and acting on any received complaints. Any complaint received first goes through a chapter's board of directors (unless the allegation isn't specifically made that implicates the board itself). They then have a set time to act on the complaint in a way that is satisfactory to addressing its seriousness and evaluating it in a fair and thorough process and then acting on it. If the chapter fails to meet those guidelines in a satisfactory manner in the time outlined, national NORML reserves the right to act which includes revoking the chapter's charter to operate as an affiliate of the organization.
"For the sake of the privacy of all individuals involved in any complaint we receive, and to ensure that all individuals in any current or future situations feel comfortable coming forward with any sensitive issues they may have had to face, NORML's national office doesn't comment on any complaints that are in process or under review."
NORML's Code of Conduct states: "Members shall not engage in sexual harassment or other conduct that can be considered harassing, coercive or disruptive, or which creates a hostile or offensive environment."
Robinson appeared on a NORML conference "Allyship in Activism" panel on October 23. He could not be reached for a comment. CelebStoner also reached out to the complainant to no avail.
In July, NORML stripped MassCann of its chapter designation after a board member was accused of organizing an anti-Black Lives Matter event.
Click here to subscribe to CelebStoner's weekly newsletter and read the entire article by Steve Bloom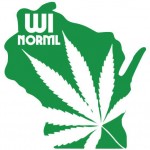 Welcome to Wisconsin NORML
Welcome to the interim website for The Wisconsin Chapter for the National Organization for the Reform of Marijuana Laws (NORML).
The steering committee would like to first thank all previous activism throughout the state over the decades.
The organizations representing NORML deserve your local support.  We encourage you to support Madison NORML, Southeastern Wisconsin NORML and Northern Wisconsin NORML.
An initial steering committee for The Wisconsin Chapter for NORML does include board members from each existing chapter, as well as individuals who are willing to work towards establishing and maintaining the chapter as a registered non profit.
We have a great deal of ground to cover physically speaking.  We have a great deal expenses to cover financially.   We have a great deal of work to do.  The great news is we have great resources right here in our state, the most important one is you.
Information will be emailed to individuals interested in a board member position, steering committee and/or volunteers.
Please contact us directly at 920-931-4207 and leave a message with your name, county, phone and email and a representative will contact you back directly.
Once we have enough interest and qualified candidates for positions, public meetings will be planned and elections will be held.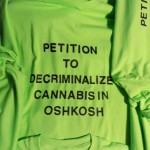 UPDATE: More to come soon, but the public is invited to attend a discussion and planning session on Wednesday, August the 30th at 7:00 p.m. at the Oshkosh Public Library, room B.
Petition to Decriminalize Cannabis in OshkoshOshkosh Wisconsin will see an influx of activism this fall. Campaign organizers are getting ready to collect signatures in the city of Oshkosh this fall during a decriminalization initiative.  With attorney fees paid and additional resources committed, we expect a highly organized campaign staffed with high energy volunteers.  Our chapter is going to help again in coordinating volunteer efforts and locating petitioning hubs.  In addition Northern Wisconsin NORML has pledged to help with additional fundraising and committed to a goal of $1000 to directly aide this campaign.  We are also calling all Northern Wisconsin NORML volunteers to plan on spending some time in Oshkosh this Fall as the signature drive is expected to begin in early September 2017.
But this signature drive should not be conducted alone, almost anyone can help. What we do feel will be the greatest impact is City of Oshkosh residents to step forward and help with this effort in a number of ways including:
Attend City of Oshkosh Council Meetings (2nd and 4th Tuesday, 6:00 pm, Room 406)
Volunteer to collect signatures and staff booths at events.
Business Locations to be petitioning hubs locations.
Donations.
We need the critical part, your commitment to volunteer today.  Please take a moment and email your name and phone number to us directly at northernwinorml@gmail.com should you wish to volunteer.  Please do not hesitate to contact us directly via phone at 920-931-4207.   Language and timelines will be available upon campaign kick off and always watch the "Decriminalize Oshkosh" and "420 Oshkosh" Facebook pages for additional information.