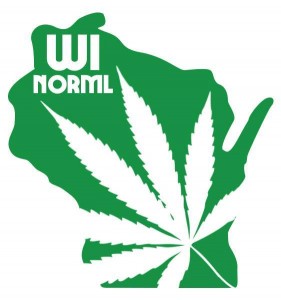 Wisconsin NORML is currently working towards a strategy that will push the Cannabis movement to where we need to be in Wisconsin, forward!  We currently have 3 local chapters; Madison NORML, Northern WI NORML, and Southeast WI NORML if you are in these areas or interested in more information.  Please, follow the links to their sites and join a local force to help become the change we need.
We will be utilizing Wisconsin NORML once again.  Our goal is to change laws regarding Cannabis and Hemp to reflect the will of the people and also for the best interest of the future landscape of Wisconsin!
This will eventually be your source for Cannabis news, info and events in Wisconsin.  Much more to come, stay tuned…
Until then, check out our Facebook page.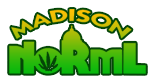 Madison NORML's next meeting will be Monday, November 12th, 2012 at 7 p.m. at the Wil-Mar Center at 953 Jenifer St in Madison.


Madison NORML holds regularly scheduled meetings the Second and Fourth Monday of each month, except major holidays, at 7:00 p.m. at the Wil-Mar, on Madison's East Side.
Please join them:
Madison NORML
www.madisonnorml.org <http://www.madisonnorml.org>
Next two meetings: Monday, November 26, 2012 and Monday, December 10, 2012
Upcoming:
Controlled Substances Board Meeting, Thursday December 13, 2012
1400 East Washington Avenue Madison, WI 53703 Room 121 C
from captimes.com:
Dear Editor: The Wisconsin and Madison affiliates of the National Organization for the Reform of Marijuana Laws (NORML) salute Mayor Paul Soglin and the Madison City Council for honoring the late Madison activist Ben Masel at their May 17 meeting. In addition to other pursuits, Ben was a longtime NORML activist and served as a board member and officer in our group.

Madison alders voted unanimously to adopt a memorializing resolution titled, "Honoring the life of Bennett 'Ben' Masel, his contribution to our community and declaring April 20th as 'Ben Masel Day' in the City of Madison."

As many know, April 20 is, not coincidentally, the date on which those who respect cannabis take a day to celebrate the plant and work for its legalization. Celebrating Ben's life and contributions will make future 4/20s even more special.

Special thanks are due to Ben's alder, Bridget Maniaci, and District 6 Ald. Marsha Rummel for sponsoring and crafting the inspiring wording of the resolution, as well as council colleagues Mark Clear, Shiva Bidar-Sielaff, Anita Weier, Mike Verveer and Lisa Subeck for cosponsoring.

But while decades of efforts inextricably linked Ben with cannabis and hemp legalization, his advocacy went beyond, including free speech, privacy and the right to assemble. The best way for all of us to honor and remember Ben's contributions is to make every day Ben Masel Day by joining in continuing his advocacy.

Gary Storck, co-founder

Madison NORML