Wisconsin reform organizations, working together, have worked to set up this goal.
We hope to gain your support in working towards putting up a billboard in the Waukesha/Brookfield/West Allis area, near districts of Sen Vukmir and Sen Lazich.
Medical Marijuana is supported by a majority of Wisconsin voters, but this medicine is being blocked by politicians. Patients are needlessly suffering. Your donation can make a big difference.
The primary goal is to put pressure on politicians who are against medical cannabis, and this is a very prominent spot for billboards, near two committee member districts. A secondary goal is to have residual effect on 2014 elections.
To achieve this goal, we are hoping to top $7500 through crowdfunding. We hope to run the billboard for 4-6 weeks before the November 2014 election.
We hope you will donate to this campaign.
The billboard will be digital, present a picture of Lazich and Vukmir with text of "Who is stopping medical cannabis in Wisconsin? Sen Lazich is… Sen Vukmir is…" It will have reference to SB363.
Your donations will be matched so donate now to double your dollars Click here to donate.
Please send questions to madison@winorml.org
Thanks,
Wisconsin NORML,
Madison NORML,
SE Wisconsin NORML,
N Wisconsin NORML
The Ben Masel Project
Wisconsin ASA
Parents4Pot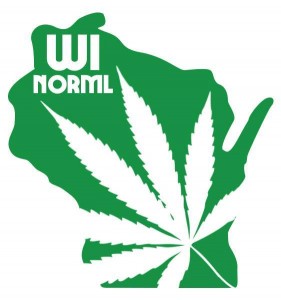 Wisconsin NORML is currently working towards a strategy that will push the Cannabis movement to where we need to be in Wisconsin, forward!  We currently have 3 local chapters; Madison NORML, Northern WI NORML, and Southeast WI NORML if you are in these areas or interested in more information.  Please, follow the links to their sites and join a local force to help become the change we need.
We will be utilizing Wisconsin NORML once again.  Our goal is to change laws regarding Cannabis and Hemp to reflect the will of the people and also for the best interest of the future landscape of Wisconsin!
This will eventually be your source for Cannabis news, info and events in Wisconsin.  Much more to come, stay tuned…
Until then, check out our Facebook page.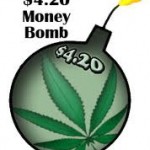 Help Northern Wisconsin NORML light up their activism with the a $4.20 Money Bomb!
Join Northern Wisconsin NORML today and help Legalize 4:2012
Serving the Fox Valley, Northern, Central Wisconsin and where needed.
Click Here for the printable version of the membership form.
Print the form, fill it out and bring it to a meeting or event, or send it to us via snail mail.
Northern Wisconsin NORML
ATTN: Membership
PO BOX 542
Ripon, WI 54971
or
Join Northern Wi NORML right now via PayPal!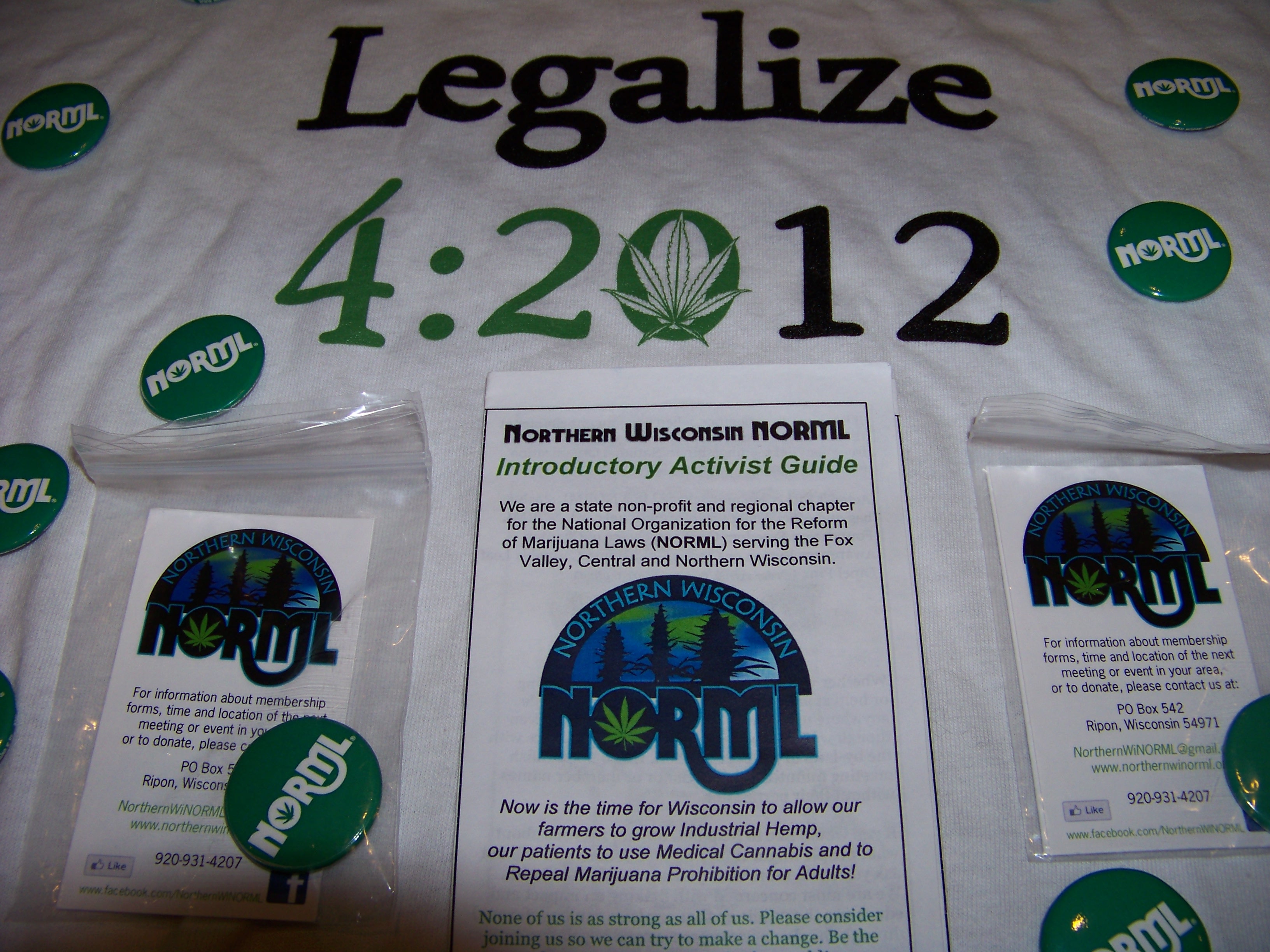 Normally when you join a regional chapter at the minimum donation level of $10 you also receive a 1 year trial membership to National Organization for the Reform of Marijuana Laws and that has not changed.
Each donation or membership at the $4.20 level during the $4.20 Money Bomb from April 1st – April 20th, 2012 will receive a special $4.20 Money Bomb Activist Kit.
The chapter goal is to have a new membership blitz, spread awareness for the organization and solidify 2012 planning, so please share this with the people you know, post on your social networking profiles, come to a meeting/event, get active and become financial contributor to Northern Wisconsin NORML today!
None of us is as strong as all of us. Please consider joining us so we can try to make a change. Be the change you want to see in the world!
If not us, who? If not now, when?
FACEBOOK EVENT LISTING , Event listing on The Wisconsin Cannabis Activist Network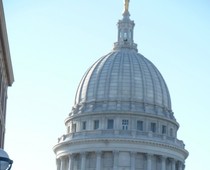 Madison: Wisconsin's State Senate passed a statewide K2 ban May 17 on a voice vote. The action means that only one step remains before synthetic cannabinoids marketed as incense under names including K2 and Spice will be as illegal as their natural counterparts in Wisconsin – a floor vote by the State Assembly. That vote is likely to come in the next scheduled floorperiod, which begins June 7. Earlier, the legislation cleared Senate and Assembly committees on unanimous votes.
The push for a statewide ban has been ongoing for more than a year as municipalities and counties began enacting a hodge-podge of bans, with little debate. Hyperbolic rhetoric focusing on a couple isolated incidents portrayed K2 as a deadly scourge that targeted youth. In a state where alcohol related mayhem is a daily occurrence with well over a hundred daily DUI arrests, K2 should not be a major concern. Just like Congress in 1937, Wisconsin elected representatives have failed to do the due diligence or consider the unanticipated consequences of creating new crimes where none existed before. If a bad reaction to a substance is all that is needed to justify locking someone up, what about alcohol?