Wisconsin reform organizations, working together, have worked to set up this goal.
We hope to gain your support in working towards putting up a billboard in the Waukesha/Brookfield/West Allis area, near districts of Sen Vukmir and Sen Lazich.
Medical Marijuana is supported by a majority of Wisconsin voters, but this medicine is being blocked by politicians. Patients are needlessly suffering. Your donation can make a big difference.
The primary goal is to put pressure on politicians who are against medical cannabis, and this is a very prominent spot for billboards, near two committee member districts. A secondary goal is to have residual effect on 2014 elections.
To achieve this goal, we are hoping to top $7500 through crowdfunding. We hope to run the billboard for 4-6 weeks before the November 2014 election.
We hope you will donate to this campaign.
The billboard will be digital, present a picture of Lazich and Vukmir with text of "Who is stopping medical cannabis in Wisconsin? Sen Lazich is… Sen Vukmir is…" It will have reference to SB363.
Your donations will be matched so donate now to double your dollars Click here to donate.
Please send questions to madison@winorml.org
Thanks,
Wisconsin NORML,
Madison NORML,
SE Wisconsin NORML,
N Wisconsin NORML
The Ben Masel Project
Wisconsin ASA
Parents4Pot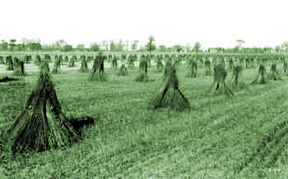 When: Sat, February 27
(12pm – 3pm)
Where: McMillan Memorial Library
(Wisconsin Rapids, WI)
On Saturday February 27th (12:00 – 3:00PM), the McMillan Memorial Library will play host to the T.H.C. Tour or "Talking Hemp and Cannabis Tour" as various state supporters of hemp and cannabis travel to Wisconsin Rapids. The focus of this event is to teach the community about the past, present and future of hemp and cannabis in Wisconsin. Industrial Hemp may soon be grown again in Wisconsin (Assembly Bill 206). Come learn about the versatility of the hemp plant. What if hemp can provide food, clothing, shelter, fuels and energy; could hemp help turn Wisconsin green and help heal our local economy? Come discuss and share knowledge of this misunderstood plant. As the legislation year comes to an end the Jacki Rickert Medical Marijuana Act (Assembly Bill 554) is still alive and growing. Since the 1970′s the race has been on to duplicate nature with synthetic marijuana medicines and since the 1980′s marijuana based medicines have been available by doctors and patients state wide. Learn about research available, read the latest studies, understand the research obstruction behind cannabis and current forms of FDA medications available. Find out where our legislation stands on the current Jacki Rickert Medical Marijuana Act, be informed about what the Medical Marijuana Act is set to accomplish and most importantly, find out how you can get involved. If you or your organization would like to be involved or if you would like to volunteer to help, please do not hesitate to contact Jay Selthofner at immlyinthefield@yahoo.com or 920-410-2920.