As you may know, on June 13th Wisconsin NORML started a petition in Milwaukee to allow up to 4 ounces of marijuana in private residences and reduce the fine for public possession from $50 to $5.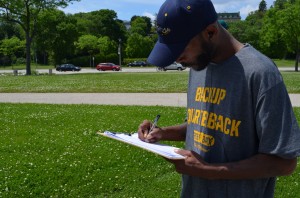 We have had a lot of support so far, with 8 businesses collecting signatures and a majority of the people we see being very supportive of our initiative. For a list of businesses collecting signatures, and more info on the petition in general, visit the Petition to (Partially) Legalize Marijuana in Milwaukee page.
We can always use more help though, especially with Summerfest coming up. We can easily collect tens of thousands of signatures during Summerfest, but only if we have the people power to do so. Ideally we would like to have a dozen or more people outside the Summerfest entrances every day.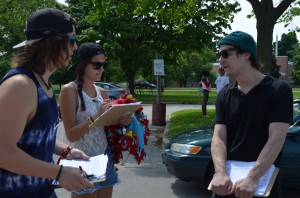 If you are interested in helping collect signatures, at Summerfest or anywhere, there are a number of ways you can get involved:
Join our Facebook Group where we will be organizing groups.
Email the petition coordinator, Eric Marsch, at eric@sewisconsinnorml.org to discuss ways to get involved.
Visit Closet Classics or Pipe Dreams to pickup informational packets and signature forms so you can collect signatures on your own
Look for the Wisconsin NORML flag to know that Wisconsin NORML is there collecting signatures. We generally have extra clipboards, pens, and petition forms so you can help collect with us on the spot – no preparation needed on your end.
Attend one of SE Wisconsin NORML's weekly meetings at Closet Classics at 4:20pm every Sunday during the Summer.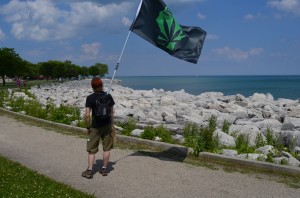 Together with your support, we will collect the signatures we need to get our ordinance on the ballot. Thank you for your support, and we look forward to working with you.