Wisconsin reform organizations, working together, have worked to set up this goal.
We hope to gain your support in working towards putting up a billboard in the Waukesha/Brookfield/West Allis area, near districts of Sen Vukmir and Sen Lazich.
Medical Marijuana is supported by a majority of Wisconsin voters, but this medicine is being blocked by politicians. Patients are needlessly suffering. Your donation can make a big difference.
The primary goal is to put pressure on politicians who are against medical cannabis, and this is a very prominent spot for billboards, near two committee member districts. A secondary goal is to have residual effect on 2014 elections.
To achieve this goal, we are hoping to top $7500 through crowdfunding. We hope to run the billboard for 4-6 weeks before the November 2014 election.
We hope you will donate to this campaign.
The billboard will be digital, present a picture of Lazich and Vukmir with text of "Who is stopping medical cannabis in Wisconsin? Sen Lazich is… Sen Vukmir is…" It will have reference to SB363.
Your donations will be matched so donate now to double your dollars Click here to donate.
Please send questions to madison@winorml.org
Thanks,
Wisconsin NORML,
Madison NORML,
SE Wisconsin NORML,
N Wisconsin NORML
The Ben Masel Project
Wisconsin ASA
Parents4Pot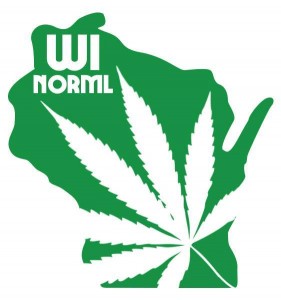 Wisconsin NORML is currently working towards a strategy that will push the Cannabis movement to where we need to be in Wisconsin, forward!  We currently have 3 local chapters; Madison NORML, Northern WI NORML, and Southeast WI NORML if you are in these areas or interested in more information.  Please, follow the links to their sites and join a local force to help become the change we need.
We will be utilizing Wisconsin NORML once again.  Our goal is to change laws regarding Cannabis and Hemp to reflect the will of the people and also for the best interest of the future landscape of Wisconsin!
This will eventually be your source for Cannabis news, info and events in Wisconsin.  Much more to come, stay tuned…
Until then, check out our Facebook page.