Contact us now and show interest in helping us in Monona.
From May 15-July 14 We are collecting 1200 signatures of eligible voters in Monona to put binding, direct legislation on the ballot this November which will make possession of marijuana a $1 fine and the lowest priority for law enforcement in Monona.
Monona overwhelmingly voted pro marijuana in advisory referendum in 2010 and 2014 with 77.49% for medical marijuana and 64.5% for legal marijuana.
This effort will bind the city legally into amending the marijuana possession ordinance to make possession of marijuana a $1 fine and the lowest priority for law enforcement.
You don't have to be a Monona resident to help, you have to be a Monona resident to sign.
Monona residents can sign at these events (volunteer training available too):
May 15 @ Monona Library 1-5pm
May 23 @ Wil-Mar Center 7-9pm
June 11 @ Monona Library 1-5pm
June 13 @ Wil-Mar Center 7-9pm
June 15 outside Monona Library – signature drive 5-7. Cookout/volunteer party afterwards.
June 27 @ Wil-Mar Center 7-9pm
Sign near the Monona library during library hours Saturday, Sunday, Wednesday. Look for the banner!
We can also come to you or your party.
Contacts
Madison NORML madison@winorml.org
Danny howcomenow@yahoo.com
More information on Facebook: http://www.facebook.com/madisonnorml
We just need an hour or two of your time. Contact us now. The campaign starts May 15 and lasts 60 days.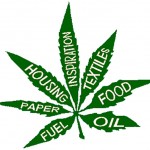 A meeting is scheduled for anyone who would like to get involved with legalizing marijuana. Hosted by Bunny Balk founder of the Wisconsin Chapter of American's for Safe Access ASA. This is NOT a membership drive but a move for action. This meeting is confidential and anonymous. Feel comfortable coming to join us. There will be two rooms at the Super 8 in Columbus if you need to crash here. No cost to you.
The meeting will be held on Monday February 29th, 2016  from at 633 W James St, Apt 305, Columbus, Wisconsin.
Facebook Event: https://www.facebook.com/events/440590339467904/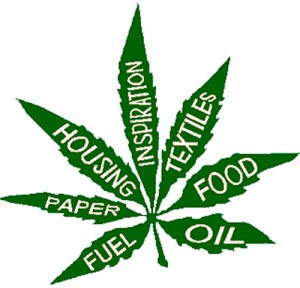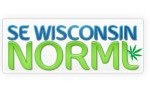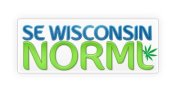 Southeaster Wisconsin NORML Meeting to be held on Tuesday February 23rd from 6 – 8 PM at People's Books Cooperative, 804 E Center St, Milwaukee, Wisconsin 53212.
Discussing our upcoming plans regarding booths at local events, scheduling fundraiser/awareness shows, forming a student chapter at UWM, and more.
Facebook Event: https://www.facebook.com/events/885994178165629/
Madison NORML's September 14th meeting will have special guests Rep. Barnes, sponsor of the decrim bill AB246, and Rep. Considine, sponsor of the hemp bill AB215.
Lobby Day will be on September 15 at the Wisconsin State Capitol. Please contact your legislators to schedule a short meeting with them on September 15th. This will be specifically for lobbying for AB246 and AB215 (not legal, medical, etc as it confuses the issue at hand according to legislative staff)
Have three key points about the bill(s) and be prepared to make your points within the first couple of minutes.  Even in the best case scenario, the legislator will only be paying attention for a few minutes.
September 14 at the meeting, we will be in the large room upstairs at the Wil-Mar (953 Jenifer St Madison) in anticipation of a larger than usual attendance.